5 areas England could look to improve on
---
Manager Gareth Southgate is already plotting the way forward.
England's World Cup adventure came to a heart-breaking close after a semi-final defeat by Croatia dashed their hopes in Russia.
Gareth Southgate's men will return after Saturday's third-place play-off with their heads held high after exceeding expectations and already plotting the way forward.
Here, Press Association Sport takes a look at where they could improve.
Game management
Tight games are decided by the finest of margins and the best teams see out matches when they are up against it. Southgate's side saw their slender lead evaporate in injury-time against Colombia in the last 16 – they eventually went through on penalties – and ultimately could not defend a single-goal advantage against the Croatians in the face of a second-half onslaught after edging to within 22 minutes of the final.
Back-passes
Goalkeeper Jordan Pickford has been one of the stars of England's time on the big stage, when they have used his ability on the ground to good effect. However, Southgate's desire to see his team play out from the back has too often seen the Everton man needlessly receive the ball under pressure and a better assessment of when and when not to employ the back-pass may pay dividends.
Pace of play
England have displayed a refreshing confidence on the ball throughout the tournament and an appreciation of the fact that the opposition can do little damage if they are not in possession. However, there have been occasions on when a first-time cross or an early shot might have proved more productive than a slower build-up, and decision-making in those situations could be a focus.
Playmaker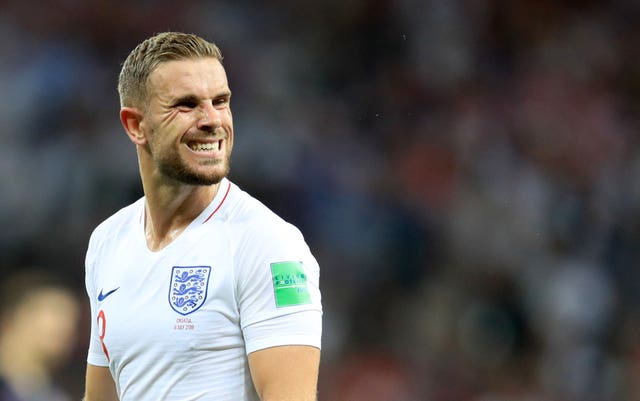 Southgate does not have a world-class schemer in the mould of Luka Modric or Eden Hazard and although the midfield trio of Jordan Henderson, Jesse Lingard and Dele Alli performed admirably, there is room for greater creativity. There was a school of thought before the manager named his squad that Newcastle's Jonjo Shelvey could provide a different approach in a quarter-back role, but whether he is a candidate or not, there is a vacancy for a midfield playmaker or number 10.
Finishing
The threat England have posed from set-pieces has been formidable throughout the tournament, but it is a concern that most of their goals have arrived from that source, and that they were over-reliant on skipper Harry Kane. Raheem Sterling, Lingard and even Golden Boot contender Kane against Croatia have been found wanting in front of goal at times and with chances at a premium at the highest level, that will need to improve if they want to challenge for honours.