Chelsea take strong stance on anti-Semitic chant
---
A group of Chelsea supporters used a derogatory chant about Alvaro Morata to abuse Tottenham, who have a large Jewish fanbase.
Chelsea will support criminal prosecutions and take the "strongest possible action" if any supporters are found to have used anti-Semitic language.
A group of Chelsea supporters chanted about Blues striker Alvaro Morata during the win over Leicester on Saturday. The chant was derogatory towards London rivals Tottenham, who have a large Jewish fanbase. Morata disassociated himself from it and said supporters must "respect everyone".
Chelsea, the Football Association and Leicester will work together to identify offenders and aid the police investigation. The Premier League champions addressed the chant following the win at the King Power Stadium and did so again on Monday.
Chelsea play Azerbaijan's Qarabag in the Champions League at Stamford Bridge on Tuesday night in the second of seven games in September.
Chelsea's head of communications and public affairs Steve Atkins said: "Chelsea Football Club finds all forms of discrimination abhorrent and the language that was used in that song the other night we find totally unacceptable.
"People that use this kind of language against others always try to argue a grey area. There is no grey area. That language used was anti-Semitic. We have a zero tolerance policy towards it.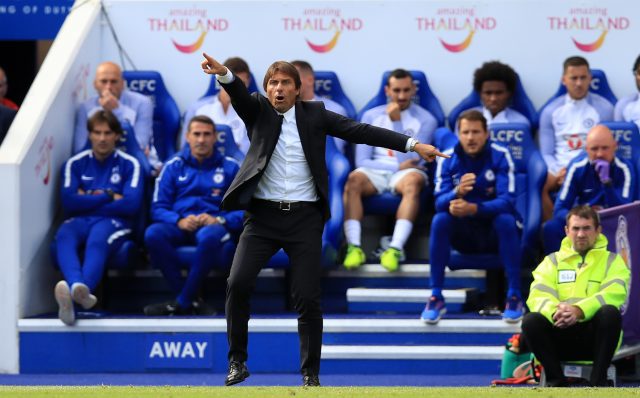 "If there is evidence that season ticket holders or members took part in that, and take part in it in the future, then we will take the strongest possible action against them, which includes bans.
"People should know that the police will be investigating and they will investigate all future such episodes. And we will support the police in anything they need us to do, assist their enquiries, and we will also support criminal prosecutions of such behaviour and activity. We must be clear on this because it has to stop."
Chelsea head coach Antonio Conte added: "We are totally agreed with the club. You know very well that I love our fans, because they push us a lot during the game. But I think we must pay great attention in the future."