Lecherous lions and provocative pandas – 5 memorable mascot moments
---
Watford's Harry the Hornet is far from the first mascot to fall foul of authority.
The man who plays Watford mascot Harry the Hornet has resigned from his role after facing criticism from Crystal Palace boss Roy Hodgson.
Hodgson called the mascot "disgraceful" after he mocked Wilfried Zaha by diving in front of him during a match against Crystal Palace.
But Harry is far from the first mascot to fall foul of authority.
Here, Press Association takes a look at five of the more memorable mascot moments:
Cyril the swan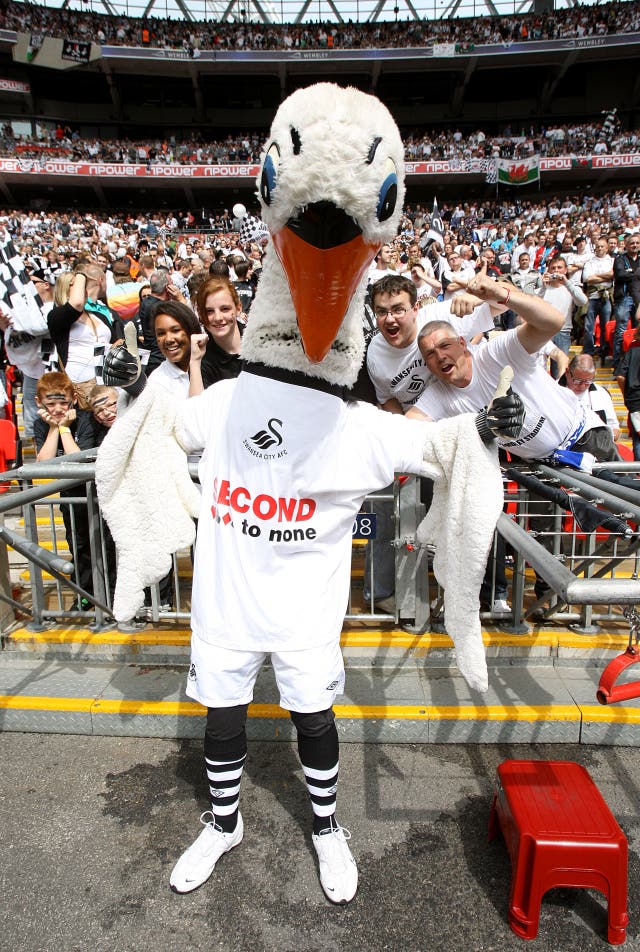 Swansea's Cyril had an incendiary disciplinary record highlighted by two matches against Millwall. In 1998, Cyril was banned from the touchline and fined £1000 for invading the pitch to celebrate a goal. When the two clubs met again three years later, Cyril went head to head with Millwall mascot Zampa the Lion, and proceeded to tear Zampa's head off and kick it amongst the Millwall fans.
Hercules the lion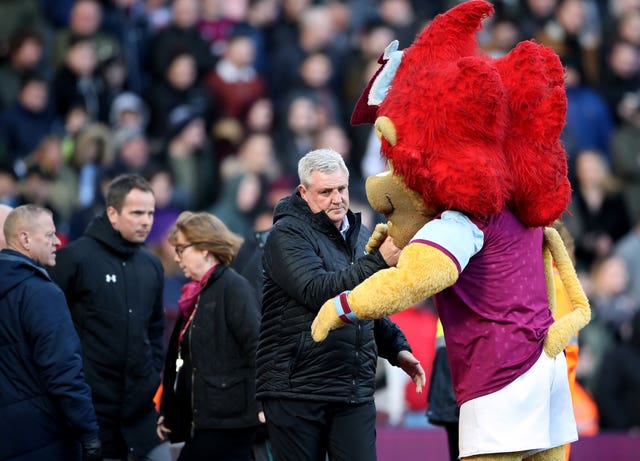 The Aston Villa mascot was sacked in March 1998 after attempting to hug and kiss the club's reigning beauty queen at half-time of a match with Crystal Palace. The club came down hard, but Hercules protested his innocence, claiming: "I growled then grabbed Miss Aston Villa round the waist with my paws. Then I gave her a kiss. But it wasn't much of a kiss because I still had my lion's head on."
Wolfie the wolf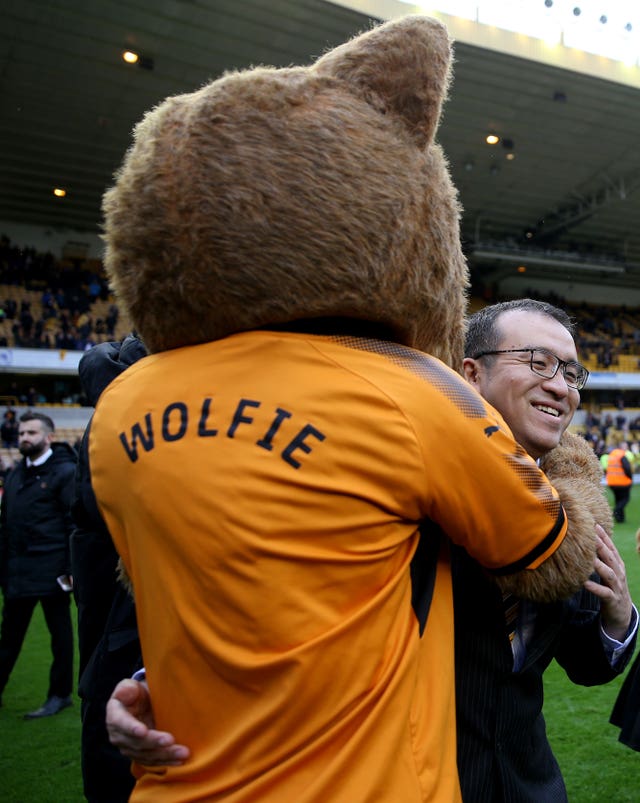 In possibly the most famous mascot moment, Wolfie could hardly help himself when faced with two little pigs – present at the behest of a sponsor – prior to a game between Wolves and Bristol City at Ashton Gate in 1998. Wolfie's wind-up ended in a three-way punch-up which only ended when City Cat ploughed in to play peacemaker. "Wolfie was taking his role a bit too seriously," suggested one of the pigs.
Paisley Panda
The St Mirren mascot is the most notorious in Scotland. He enraged Morton fans by parading a giant air freshener in front of them, and Queen of the South fans by waving an inflatable sheep. He was finally booted out in 2003 after stealing a Morton tracksuit top and pretending to use it as toilet paper on the pitch prior to the start of the Renfrewshire derby.
Herbie the hammer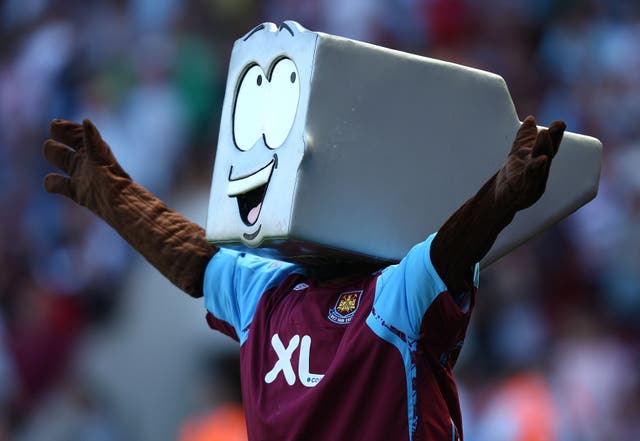 The West Ham mascot suffered the bizarre fate of being dragged through the courts by children's TV presenter Timmy Mallett, who said his foam rubber head too closely resembled his own, copyrighted outsize foam hammer, Pinky Punky. "Pinky Punky is a groovy hammer and it is part of my name," said Mallett. "It is important when you have something that is part of your life and livelihood, that you look after it."