Manchester United boss Mourinho hints at future friendship with Wenger
---
The Portuguese and Frenchman have had a strained relationship as rivals.
Manchester United boss Jose Mourinho says his respect for Arsene Wenger means the pair can be friends in future.
Wenger last week announced he would be leaving Arsenal after 22 years in charge and takes the Gunners to Old Trafford for the final time on Sunday.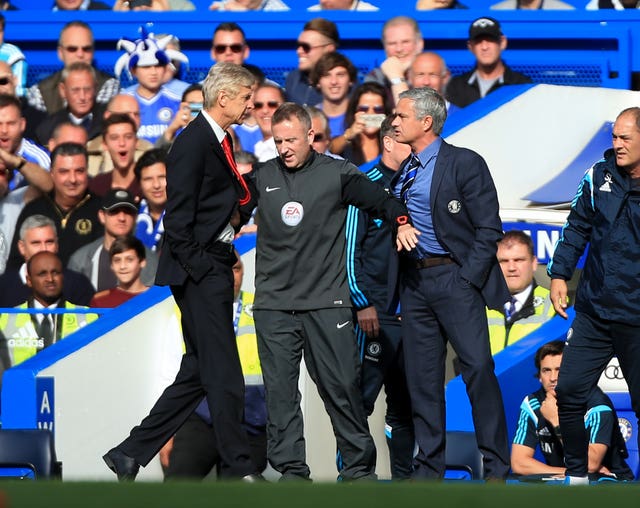 Mourinho and Wenger had a tempestuous rivalry during the Portuguese's two spells at Chelsea, which became physical when the pair were involved in an altercation at Stamford Bridge in October 2014.
Mourinho told Sky Sports News: "If he respects me even 50 per cent of what I respect him we can even be friends in the future. I have lots of respect for him.
"But the reality is that he was at Arsenal, he was the champion and I came to the country in 2004 and wanted to steal his title. That's football.
"But in the end I respect him a lot, I tried to show that in the past couple of years there were no more problems at a different stage of my career with a different profile."
Wenger on Wednesday admitted the "timing was not really my decision" as the Frenchman prepares to leave the Emirates Stadium at the end of the season, 12 months into a two-year contract signed last summer.
Mourinho added: "I feel sorry that after Sir Alex Ferguson – but it was obviously Sir Alex's decision (to leave after 27 years) – the next big one, the next iconic one is leaving the Premier League."
United are second in the Premier League with four games to play, 16 points behind champions Manchester City, while Arsenal are sixth.
Mourinho is in his second season at Old Trafford, as the third boss to follow Ferguson after David Moyes and Louis van Gaal.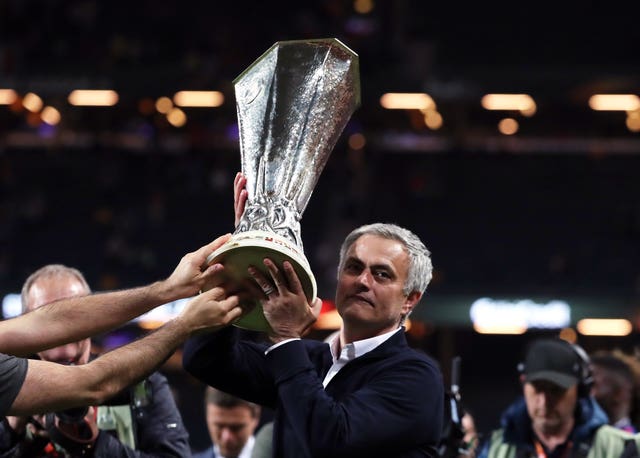 Despite winning the League Cup and Europa League last season, plus the 2016 Community Shield, Mourinho has been criticised in some quarters of the style of play and results.
The 55-year-old again insisted he was making a success of life at United, which is a work in progress.
Mourinho, whose side play his former club Chelsea in next month's FA Cup final, added: "I know that one thing is to go to a club that is prepared to win and you just need to arrive and to give the last touches and to give your personal quality, your personal knowledge. And the club is ready, just this last click.
"I knew that was not the case. In spite of this, three trophies, three finals, probably a second, third or fourth in the worst case scenario."