Vaughan concerned Australia could capitalise on Smith fightback
---
Failure of any England batsman to score a century could be costly, says former skipper
Former England captain Michael Vaughan believes the tourists have missed an opportunity to post a daunting total in their first innings.
Dawid Malan became the third half-centurion for England, joining James Vince and Mark Stoneman, after scoring 56 runs but the tourists faltered to 302 all out before Steve Smith (64 not out) and Shaun Marsh, unbeaten on 44, hit back as Australia posted 165 for four at stumps on day two of the first Test.
Vaughan fears if England fail to get an early wicket on day three that the hosts will be on the front foot.
He told BT Sport: "It has been a really good day. The pitch is a talking point, and it was a brilliant press from Australia after the first hour when they went for aggression. I thought England's tactics and strategy were magnificent. Different batsmen coming out, (Usman) Khawaja – off-spin straight away.
"They tried everything. Sometimes you come up against a player who is just on their day. When you are bowling against someone like Steve Smith, he's such a good player that you are always asking questions.
"In terms of strategy and tactics, I thought England were very good today but the partnership we are seeing now, Shaun Marsh and Steve Smith, not one England player got a century and that's why they didn't get 400 – 450, if one of these gets a century then they will surpass England's first-innings score."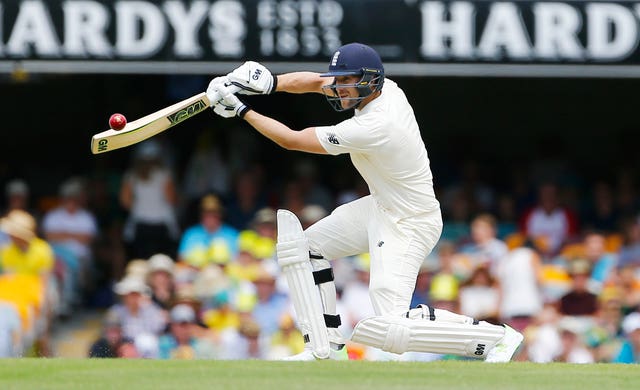 Former England spinner Graeme Swann praised the composure of Marsh, who has failed to cement his place in the Australia batting line-up, while also agreeing with Vaughan's analysis.
He said: "Shaun Marsh came to the crease, before that partnership of 89, and England were all over Australia. (Peter) Handscomb had just been trapped lbw by Jimmy Anderson, you could sense it in the crowd, the Barmy Army were in full voice, England were cock-a-hoop.
"Marsh came out and batted beautifully. England couldn't put him under any pressure that they hoped they could.
"All three England players who were under pressure coming into the game all got 50s and all batted beautifully but none of them went on to score that big hundred, which would have made sure England couldn't lose this Test match, could only win the Test match.
"So as it is, it was just about getting 300 in the end."
Former Australia captain Ricky Ponting cannot call which side will win the opening Test.
He said: "One team starts in the control then the other one claws their way back. England get early wickets then Australia get a partnership going and work their way back into the game.
"Over the first two days, momentum has swung dramatically from both teams, which is intriguing Test cricket."