Repatriation of Britons killed fighting IS in Syria postponed
---
Jac Holmes and Ollie Hall now set to be repatriated on Wednesday.
The repatriation of two British men killed while fighting against Islamic State in Syria has been postponed.
The bodies of sniper Jac Holmes, from Bournemouth, and Ollie Hall, from the Portsmouth area, were expected to arrive at Heathrow on Tuesday afternoon, but it is now hoped the repatriation will take place on Wednesday instead, the Kurdish Solidarity Campaign said.
Mr Holmes had been fighting IS with the Kurdistan People's Protection Units (YPG) since January 2015.
The 24-year-old, who had no previous military experience, was killed as he was clearing mines in the newly-liberated city of Raqqa in October.
Mr Hall, also 24, had only been in the country for about four months when he died in November.
Mark Campbell, co-chairman of the Kurdish Solidarity Campaign, said he had been told that the coffins had not been put on the flight from Baghdad to Amman in Jordan and there had been issues with paperwork, adding that the remains will probably arrive home on Wednesday.
The families have been made aware of the change of plan, Mr Campbell said.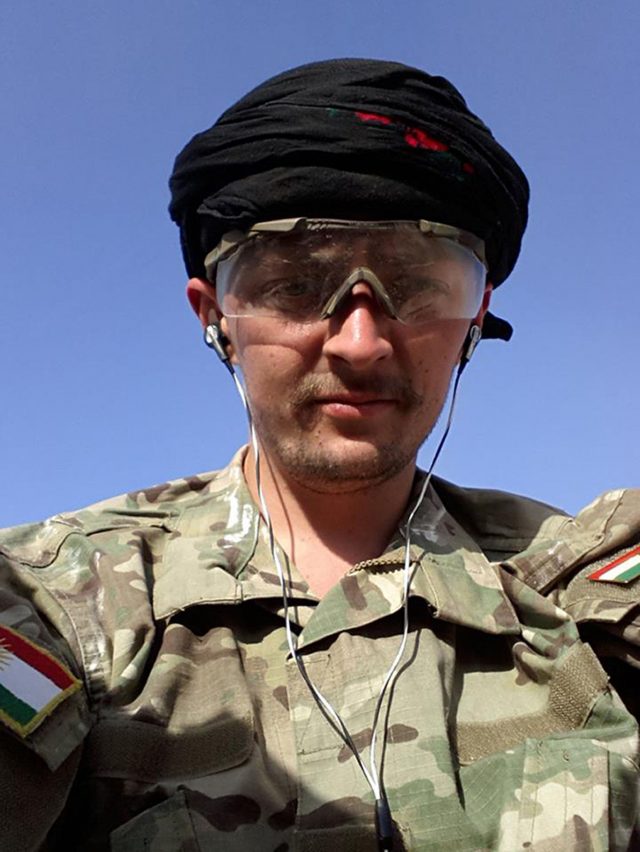 Mr Hall's mother, Jane Lyndon, told The News in Portsmouth that he had not been been killed while clearing mines, as was previously reported, but was instead checking to see if the home of a refugee and his infant daughter was safe from bombs.
She told the newspaper: "I have been told that Ollie undoubtedly saved three families' lives and the rest of his colleagues that were there that day.
"His actions over the months he worked there would have saved many more lives due to his bravery.
"He risked his life and his freedom, put himself in harm's way to help strangers."
Ms Lyndon said her son was killed while serving with the YPG, adding that, without his family's knowledge, he travelled to Syria on August 18 and spent five weeks in an academy in Rojava, in the north of the country.
Mr Holmes' mother, Angie Blannin, previously told the Press Association: "He stood up for what he believed in and he had the courage of his convictions to go out and do something where he thought that the West were not doing enough."
Raqqa had served as the capital of IS's so-called caliphate since 2014, and had been under the group's control for more than three-and-a-half years until its liberation in October.
The YPG is mostly made up of Kurdish men and women fighting against IS in northern Syria.