Meghan Markle dazzles Brixton on visit with Prince Harry
---
Reprezent FM trains hundreds of young people every year in media and employment skills.
Meghan Markle wowed Brixton when Prince Harry brought his bride-to-be to the heart of London's Caribbean community for their first official visit in the capital.
Ms Markle chatted, joked and even hugged young presenters from a youth radio station the couple visited to learn more about the work of the not-for-profit broadcaster that trains the presenters, producers and station managers of tomorrow.
And Harry, the self confessed joker of the royal family, even exchanged an extravagant fist bump with one of the DJs, after a little coaching in how to perform the greeting.
Crowds had gathered outside the studios of Reprezent FM and they cheered and screamed when they were acknowledge by the couple who held hands when they first arrived, and later waited in freezing conditions after the 45-minute visit overran by almost half an hour.
The mood after the royal engagement was summed up by Jeremiah Asiamah, 20, who said: "They became family in the space of five minutes.
"She (is) beautiful, such an amazing character, if there's any way you could describe a power couple in this modern day and age, it's definitely them."
The US actress, who has spoken out on women's issues, revealed she was well briefed about the visit when she picked out presenter YV Shells, aged, 24, for his work promoting women.
She asked him: "Is it you that does a lot of support of the women DJs, right?
"Empowering the women to make sure they're in a space where it's not as much (male) driven, to be the man there supporting I think that's incredible."
Harry clearly enjoyed the experience of having his bride-to-be by his side and at one point jokingly attempted to sidestep a question about his friend, former US president Barack Obama, saying "she answers the questions".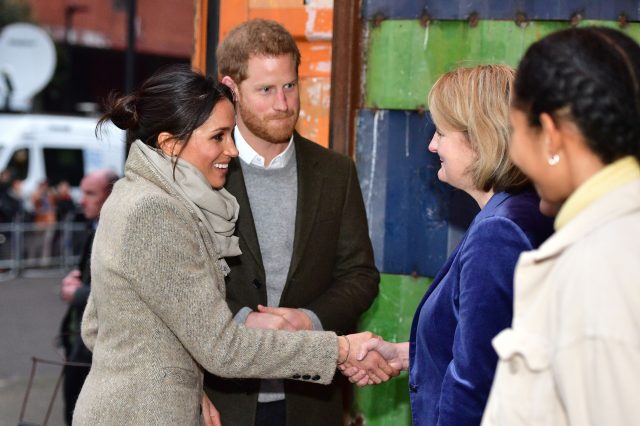 Inside Reprezent's studios, the couple, who got engaged in November and will wed in May, met presenter Gloria Beyi, 17, host of radio show Glory Talks, who was on air, and her producer, Finn Whitehead, 27.
Alongside the music, she chats with her listeners about her favourite tracks, tweets and life generally.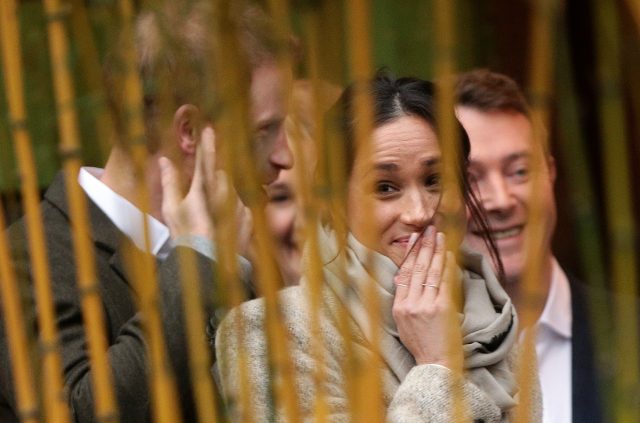 Miss Beyi said there had been "a lot of shock" around the visit, adding: "For two people who are making headlines in the news to come to a place where there's usually just a little column in the newspaper (about us) – I think a lot of people thought those two worlds would never collide."
The couple were greeted by local dignitaries when they arrived and a huge cheer went up when the crowd first saw Harry and his bride-to-be.
Ms Markle wore a coat by Smythe, Burberry trousers and a sweater by Marks & Spencer.
The prince and Ms Markle were greeted by Mr Carey and an enthusiastic Harry told him in an apparent reference to the station: "All this is amazing."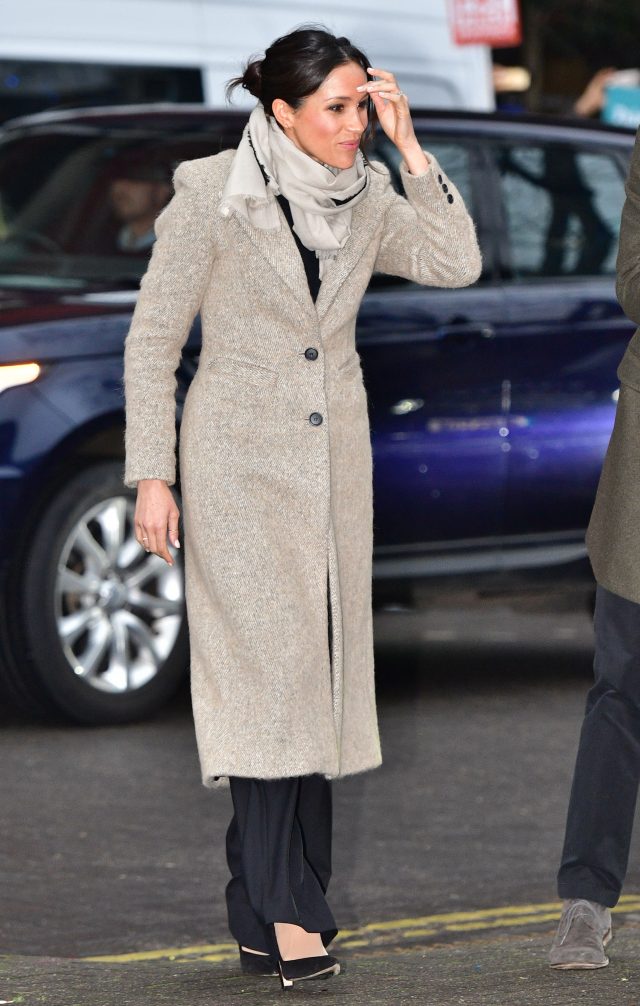 At one point the couple turned to acknowledge the well-wishers lining crash barriers behind them and another huge cheer went up and cries of "Harry, we love you".
Reprezent FM founder Shane Carey, who hosted the visit, said: "From what I saw the young people really like her.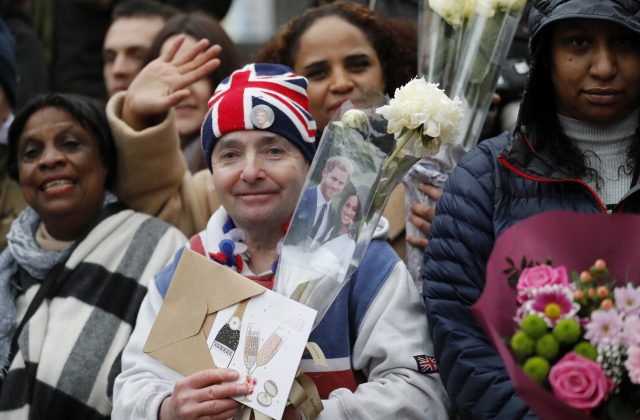 "It's one thing being excited about royals and celebrities coming to visit it's another thing when you see the presenters interacting with them.
"She was very natural, she was very engaging and very humorous, she got the young people's humour and interacted with them a lot."