Russian spy poisoning probe moves to 'sleepy' Wiltshire village
---
A van has been removed from Winterslow and the top level of a Sainsbury's supermarket car park sealed off.
Investigators in hazardous material suits descended on a Wiltshire village as the inquiry into the poisoning of former Russian spy Sergei Skripal continued.
Police and Army teams worked in Winterslow, about six miles from Salisbury, on Monday afternoon, loading a white van onto a truck.
The vehicle was marked with the branding of local company Ashley Wood Recovery. A staff member declined to comment.
Postmaster Bella Thomas said: "The press keep saying about sleepy Salisbury city centre, and we're obviously a sleepy village, it's a bit of a shock. It's like a scene from the Twilight Zone, something you would see in the movies."
She said that the massive police investigation, supported by the military, has crippled some businesses in the city centre.
"I do feel for the shopkeepers. They are really suffering. It's not cheap having a business in town and it has crippled some of their businesses," she said.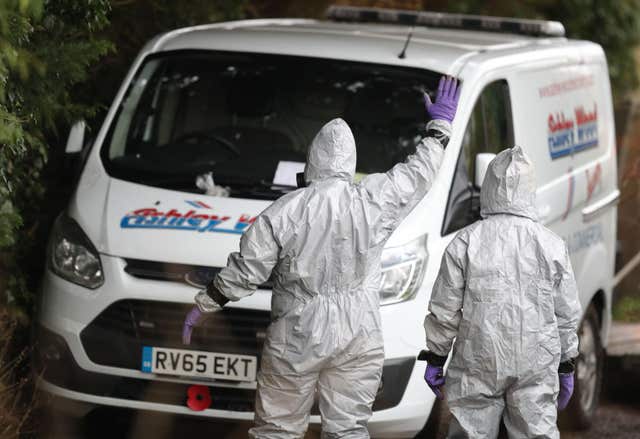 Police also sealed off the top level of the car park of a branch of Sainsbury's supermarket, which is in the same shopping precinct where Mr Skripal and his daughter Yulia were found ill eight days ago.
At the weekend hundreds of diners and pub-goers who had been at the same venues as the Russian pair were urged to wash clothes and other items a week after potentially coming into contact with a Novichok nerve agent.
The "precautionary advice" was issued after traces of the substance were found in The Mill pub and the nearby Zizzi restaurant, in Salisbury.