Shedded wheat causes road to go against the grain
Saturday 12 August 2017
---
A tractor lost its load of grain in the centre of Maidenhead.
A town centre path was turned into a sea of grains after a trailer toppled over, spilling its load in Berkshire.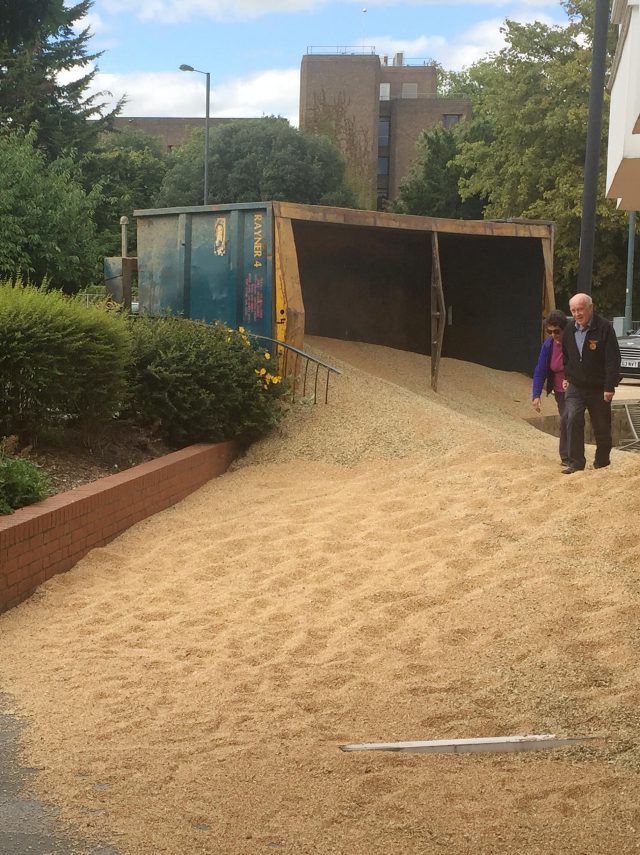 Police said they had closed part of a road as the clear-up got under way following the incident involving a tractor in Maidenhead on Saturday.
The Thames Valley Police Maidenhead Twitter account posted a picture of the scene, writing: "Please avoid the A4 and frascatti way area of Maidenhead due to a 1 lane road closure. Clear up may take a while…."
Hayley Davies‏ joked online: "New sandpit in Maidenhead… send the kids down!"