Still not enough support to get Brexit deal through Commons, May admits
---
Prime Minister Theresa May has acknowledged that there is not enough support in the House of Commons for her to bring back her Brexit deal for a third "meaningful vote".
But Mrs May said she would continue her efforts to build support for the deal – defeated by 230 votes in January and 149 votes in March – and stage a vote before the end of the week.
The European Council has set a deadline of Friday for the PM to secure parliamentary approval for her Withdrawal Agreement if the UK is to leave the EU with a deal on May 22.
If she cannot get it through the Commons, then the UK has until April 12 to propose a different approach or crash out of the EU without a deal.
MPs are expected later on Monday to debate and vote on a proposal to force a series of indicative votes on alternatives to her Withdrawal Agreement.
In a statement to the House of Commons following a special meeting of Cabinet to discuss her plans, Mrs May said she regretted having to delay Brexit beyond the scheduled date of March 29 and thought "the right way forward" was to leave with a deal on May 22.
But she told MPs: "I have had to conclude that as things stand, there is still not sufficient support in the House to bring back the deal for a third meaningful vote.
"I continue to have discussions with colleagues across the House to build support, so that we can bring the vote forward this week, and guarantee Brexit."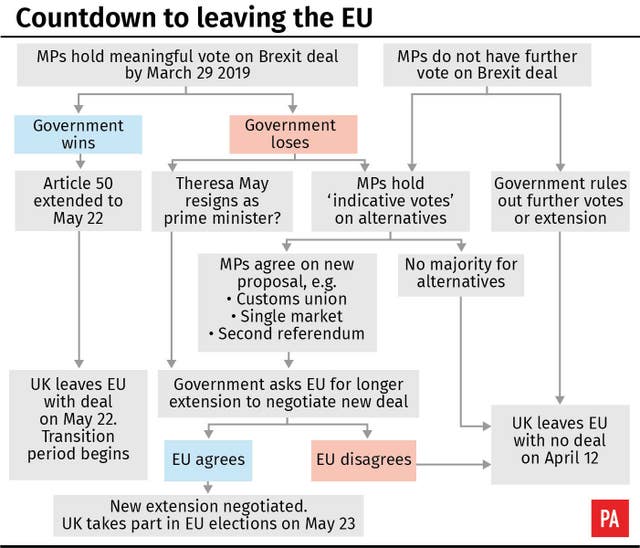 Her admission came shortly after a phone call with DUP leader Arlene Foster, who made clear that the Northern Irish party was not giving up its opposition. The PM also met Labour leader Jeremy Corbyn.
Mrs May cautioned MPs against seeking to obstruct a statutory instrument tabled on Monday which will remove the date from Brexit legislation, warning that this would "cause legal confusion and uncertainty but it would not have any effect on the date of our exit".
Defeat for the Government over the indicative votes plan tabled by former ministers Sir Oliver Letwin and Dominic Grieve and Labour MP Hilary Benn would be a further humiliation for Mrs May.
The proposal seeks to pave the way for a series of indicative votes in the Commons on Wednesday, effectively taking control of the Brexit process out of the hands of the Government.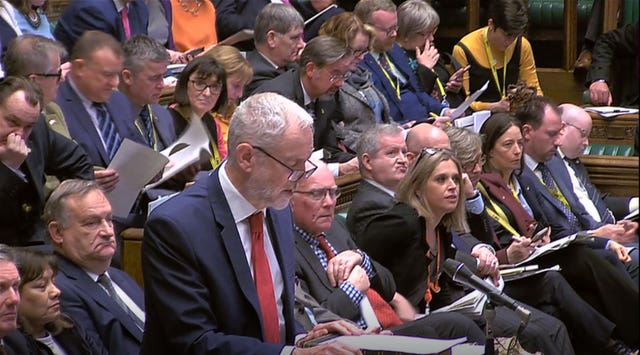 But Mrs May made clear the Government will oppose the plan and will not regard the outcome of any votes as binding.
She said that ministers would provide their own mechanism for indicative votes to take place, but said she was "sceptical" of the process producing a useful outcome and would not promise to implement its results.
"No Government could give a blank cheque to commit to an outcome without knowing what it is," she told MPs.
"So I cannot commit the Government to delivering the outcome of any votes held by this House. But I do commit to engaging constructively with this process."
Mr Corbyn said Labour would back the Letwin amendment, declaring: "It is time for Parliament to take control."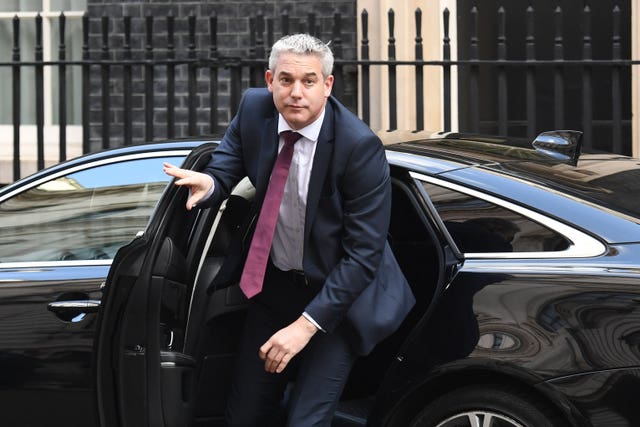 Setting out the choices facing MPs, Mrs May said: "Unless this House agrees to it, no deal will not happen.
"No Brexit must not happen.
"And a slow Brexit, which extends Article 50 beyond May 22, forces the British people to take part in European elections and gives up control of any of our borders, laws, money or trade, is not a Brexit that will bring the British people together."
She said her deal was a compromise which respected both sides of the argument and "if this House can back it, we can be out of the European Union in less than two months".
But Tory former minister Crispin Blunt accused her of a "shameful surrender" in effectively taking the option of a no-deal Brexit off the table.
"Does the Prime Minister understand that by taking no-deal off the table at the behest of this Remainer Parliament, she has just put the final torpedo into her own deal and any real prospect of Brexit, and that her statement will represent the most shameful surrender by a British leader since Singapore in 1942?" Mr Blunt asked the PM in the Commons.
Mrs May responded: "The reality is that this House has shown its intention to do everything it can to take no-deal off the table and we all need to recognise that if we are going to deliver on Brexit then we need to recognise that situation."
The European Commission warned that a no-deal Brexit on April 12 is becoming "increasingly likely".
In its statement, the European Commission said it had completed its preparations for a possible no-deal Brexit, but warned it would nonetheless cause "significant disruption for citizens and businesses".
If it crashes out without a deal on April 12, the UK will not benefit from a transition period to new arrangements, but will immediately be subject to checks and tariffs on its exports to the EU, while "significant delays" can be expected at the borders, said officials.
Environment Secretary Michael Gove, tipped at the weekend as a possible replacement for Mrs May as PM, told the BBC: "We need to ensure that we leave the EU and we do so in an orderly fashion, and as many people as possible (need to) recognise that that means supporting the Prime Minister and making sure she gets the deal through."
But former foreign secretary Boris Johnson, who was one of a group of prominent Brexiteers to meet Mrs May at Chequers on Sunday, claimed the Government had "chickened out" of delivering Brexit.
In an article in the Daily Telegraph, Mr Johnson signalled his belief in the need for a change of leadership by asking: "Can we really go on with a negotiating team that has so resoundingly failed?"
"It is time for the PM to channel the spirit of Moses in Exodus, and say to Pharaoh in Brussels – let my people go," said Mr Johnson.