Theresa May: UK tech sector has proved Brexit fears wrong
---
Theresa May and Philip Hammond met tech bosses at Downing Street.
The British tech sector has proved Brexit scaremongers wrong by attracting more investment than France and Germany, Theresa May said.
The Prime Minister said a "lot of people" had predicted "real problems" after the referendum vote last year but the figures showed the strength of the sector.
Meanwhile, Chancellor Philip Hammond said the Government would be prepared to step in if flows of European funds were cut off after Brexit.
Addressing tech bosses in Downing Street, Mrs May restated her desire for a "comprehensive and ambitious trade agreement" with the EU.
She added: "If you think back, a lot of people said they thought that we would see real problems being created after the referendum vote."
But figures showed £2.4 billion had been invested by venture capital firms in the British tech industry since the referendum.
"That's twice the amount of Germany and three times the amount of France," she said.
At the same meeting Mr Hammond acknowledged concerns about access to capital.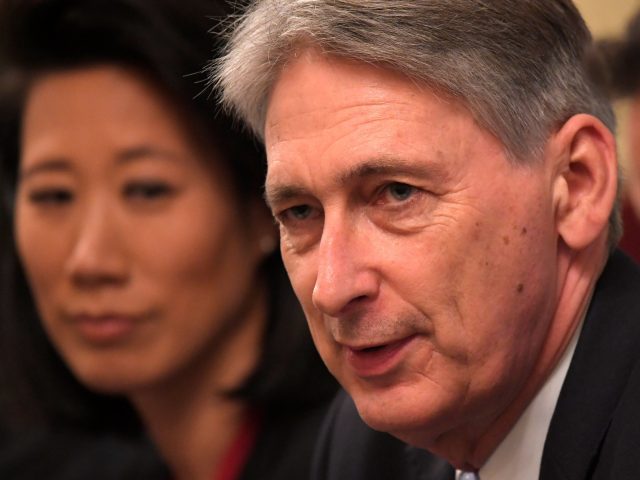 He indicated that the Government could act if access to European Investment Bank and European Investment Fund money was cut off by Brexit.
"We have a strong and mutually beneficial relationship with the European Investment Bank and the European Investment Fund," he said.
"We are exploring with them whether that relationship can survive our departure from the EU, there are some technical challenges.
"But I want to reassure you that if we can do a deal that allows the EIB, the EIF to continue lending into the UK then we will.
"But if we can't the British Business Bank stands ready, willing and able and the Government stands ready to capitalise it to enable it to step into the EIB/EIF's shoes."
He added that he was "hugely excited" by the potential for artificial intelligence to change the way government works.
"Lots of what government does is absolutely ripe for artificial intelligence," he said.
Ahead of the summit the Government set out a £60 million package of support for the tech industry and announced plans to double the number of visas available for "exceptionally" talented migrants to work in the digital sector, sciences or the arts.